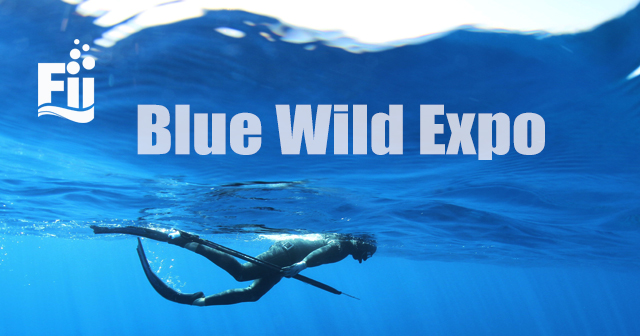 by FII - April 20th
Join FII staff members and instructors at the 2016 Blue Wild Expo in Fort Lauderdale, Florida, April 23–24, 2016.
This annual event offers the opportunity to meet and socialize with popular spearfishing and freediving industry professionals, including world- record spearfisherman Cameron Kirkconnell and FII founder and 13-time world-record freediver Martin Stepanek. The expo will showcase many of the top freediving and spearfishing retail shops and manufacturers.
FII is proud to be launching the new FII Spearfishing Course on Friday, April 22 at TAP42 Fort Lauderdale at 6:00 p.m. FII-certified freedivers and friends are invited to share in the celebrations. Learn about this innovative new course offering and party with your fellow FII freedivers! Don't forget your c-card!
Event Locations and Dates:
FII Spearfishing Course Release Party
Friday, April 22nd, 6:00 p.m-8:00 p.m.
Tap42 Fort Lauderdale
1411 S. Andrews Ave., Fort Lauderdale, FL 33316
Blue Wild Ocean Advenure Expo
Saturday, April 23–Sunday, April 24, 2016
Broward County Convention Center
1950 Eisenhower Blvd., Fort Lauderdale, FL 33316
Back to Blog Page